Farm to Table Workshop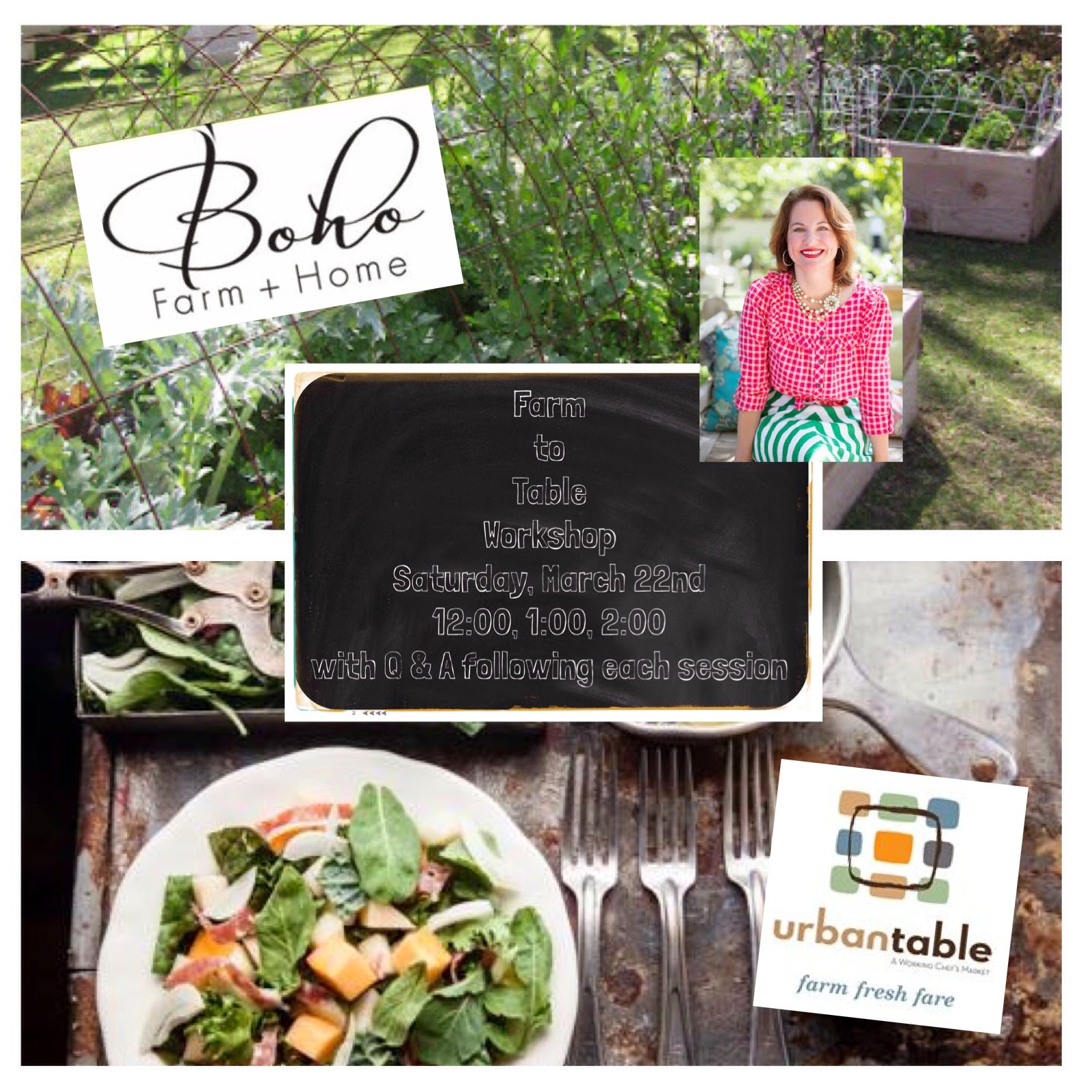 Dear Friends,
Urban Gardening and Culinary Excellence comes Second Nature to two of our wonderful friends, Caroline Van Slyke of Boho Farms and Traci Zitzer of Urban Table. Both women are making their own impact on the local fresh organic food community here in Phoenix.
Sweet Salvage is proud to announce these beautiful ladies will be sharing samples of culinary faire (carrot cake, kale salad, ideas for hibiscus syrup and other delights), recipes, ingredients and resources at The Farm to Table Workshop, Saturday March 22nd at Sweet Salvage. This complimentary workshop will be held at 12, 1pm and 2pm in 10 minute segments with questions and answers to follow. This dynamic DuO is not to be missed. Here is a little information about our hosts. Sweet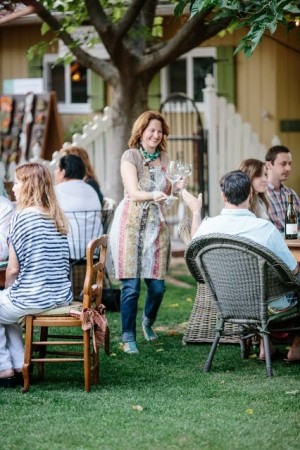 About Caroline Van Slyke-
Designer
urban farmer
artist, foodie
confiseur
Francophile
cheese maker

residing in Central Phoenix but longing to be a Hobbit in the Shire.
I am a wife
mother of two children
tender of a bunch of chickens, a Scottish Terrier, a farm cat and two rescue ducks.
Our family is on a journey to live a simple, sustainable life in the middle of the city through sharing, creating and community.-Simply Living Life!
About Traci Zitzer-
Proud mother of two children
My culinary cred, classically trained chef & food stylist. Art Institute of Phoenix and CIA in New York
Local food and community advocate
I have a refined sense of style
My food philosophy focuses on flavor, method and time-honored traditions. Made the old fashion way, in small batches from scratch
I have a love affair with food, feeding people and breaking bread
I adore the smell of old newsprint and a good cup of coffee
Happiest when I have fresh cut flowers and hear my kids laughing
Love hearing a great story
 I live for the hunt, the get, the find
Count the minutes until my next journey
---