Carolyn Westbrook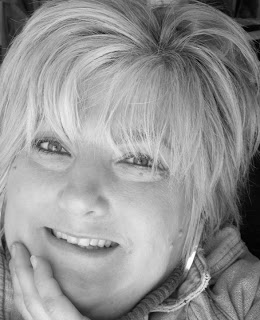 Dear Friends,
I am so excited to announce that Sweet Salvage will host the oh so inspirational Carolyn Westbrook at the French Market Event. Carolyn will be signing her latest book, Through the French Door Thursday morning October 18th. Book signing will begin at 9am with entrance into the French Market at 10am, regular time.
Carolyn Westbrook, a prominent lifestyle designer, known for her brand Carolyn Westbrook Home. Her passion for all that is French often translates into her home decor line to include bedding, pillows, slipcovers, lamps, and other accessories, as well as the interiors she has designed.
Carolyn Westbrook's first branded book, The Carolyn Westbrook Home, was published by Sterling. She was also a featured designer in the bestselling Where Women Create book and her products have been featured in many home decor magazines, such as Country Living, Mary Englebreit Home Companion, Better Homes and Gardens, and Somerset Life. Carolyn was recently featured in the book released by Romantic Homes magazine, entitled Vintage Vavoom.
Carolyn lives her passion through decorating her products and books, and her philosophy is all about surrounding yourself with the things that you love, and that includes family. Carolyn lives at The Oaks Plantation in Texas with her husband, Joe, and her children, Victoria, Alexandria, and Nicholas, along with the dogs, Princess, Teddy, Bella, and Jack.
Designer and decorator Carolyn Westbrook's love affair with all that is French inspired began long before she ever traveled to France. Growing up in the US, her Southern heritage was infused by French influences – from the chic elegance of New Orleans to the romance of southern plantation houses. Subsequent travels to France filled her with a passion that has influenced her designs and interiors ever since – "The French Inspired" has become her own signature style.
In Carolyn's latest book, "Through the French Door: Romantic Interiors Inspired by Classic French Style" released last week, she shares her romance with beautiful and inspiring interiors. Here, she invites us into her own home, a 1800s plantation house. The decor changes regularly – walls are given a dramatic facelift with a new colour, furniture bought for her business becomes too precious to be sold, newly discovered accessories are layered in with existing treasures. Nothing stays the same for log, and Through The French Door reveals the latest incarnation of this wonderful family home. Carolyn invites you to share her everyday life here, from collecting still-warm eggs from her brood of chickens to picking sun-ripened tomatoes and basil from her garden for supper. Carolyn is known for her parties and this book captures the seasonal celebrations at The Plantation, from the splendour of Christmas to summer parties.
Carolyn also takes us on a tour of other homes she finds are truly French inspired. Roam through the halls of a city mansion or take a look at the simple, sleek interior of a town house. See what true French country style looks like by peeking through the door of a log cabin dressed in French ticking and gorgeous velvets. Wherever and however you live, Carolyn once again shows that her signature French style can be applied to any interior. Her sure hand guides you through the process of creating a wonderful home that is a reflection of you and teaches you how to pull together interior decorating schemes. With glorious photography and a range of homes, Through the French Door is a celebration of Carolyn Westbrook's signature style – timeless, sophisticated, comfortable and inspiring
Sweet
---